In the last years there has been a lot of talk about the preservation of our planet and the protection of human beings caught up in unfit working environments. But today more than ever, these concepts are also been brought to the fashion industry which is deemed to be one of the most polluting industries in the world. In fact, the production of the textile fibers and the distribution of all the final products results in a series of negative effects on the environment including water, air and soil pollution. What is more, the fashion industry contributes to 10 percent of the global carbon footprint [1] and is the second greatest polluter of freshwater in the world (after agriculture) [2].
When you buy a shirt or a pair of pants, you are making a choice that will somehow affect the environment, especially when shopping at low-cost brands which are known to be using the least eco-friendly means of production. Sometimes these consumption choices also have an impact on the employees that work in far-off countries often in horrible conditions in order to lower production costs. 
Hence, a rise to the demand of another type of fashion, one that includes both the principles of eco-sustainability and those of ethical trade driving the vision of a complete transformation of the industry.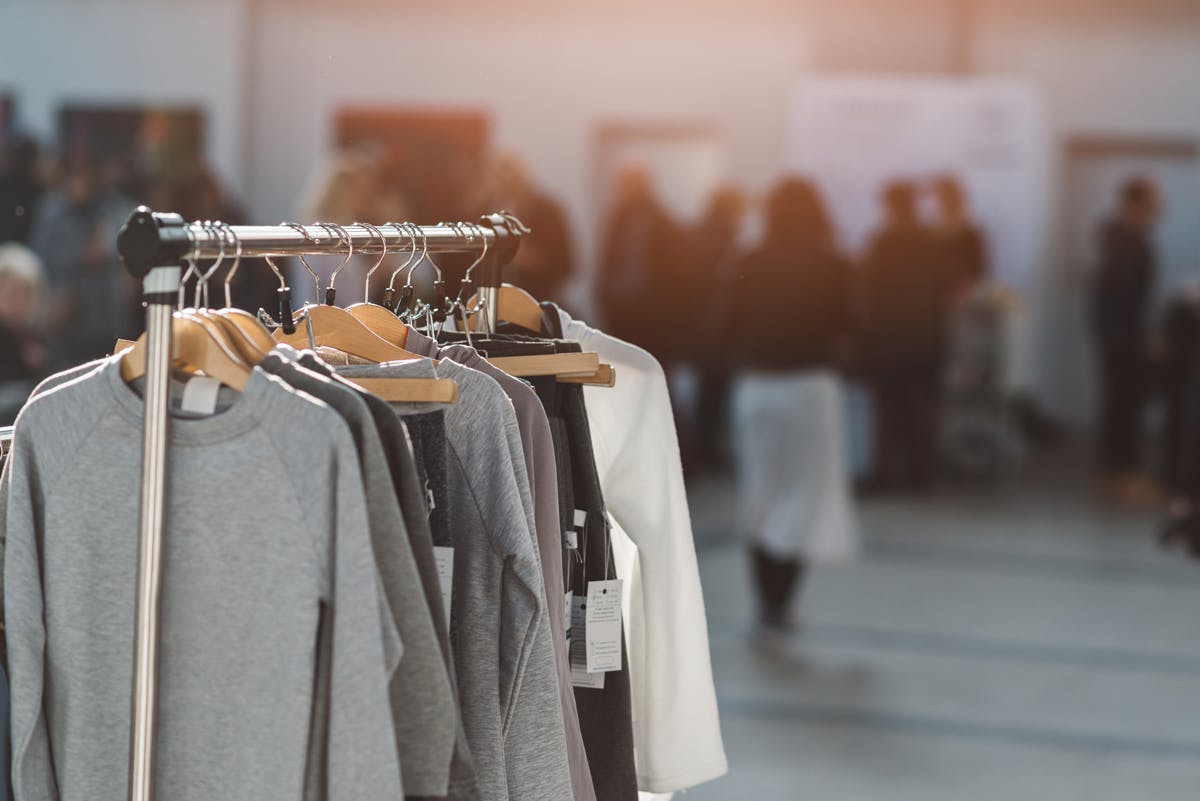 What is sustainable fashion?
Sustainable fashion is both a part of the philosophy of design and a strongly growing trend in the path of sustainability. Its goal is to create a system that can be supported indefinitely, both in terms of environmental impact and social responsibility.
We know that most of the fashion production on the market is made up of cotton and polyester. Cotton is a natural textile fiber that needs large water resources for plant growth and a disproportionate amount of chemicals such as fertilizers and pesticides. Polyester is a synthetic textile fiber that has far exceeded the use of natural fabrics, a rapid evolution due to very low production and sales costs of the final product. Several synthetic fabrics derived from petroleum are used and their production is still very harmful for the environment.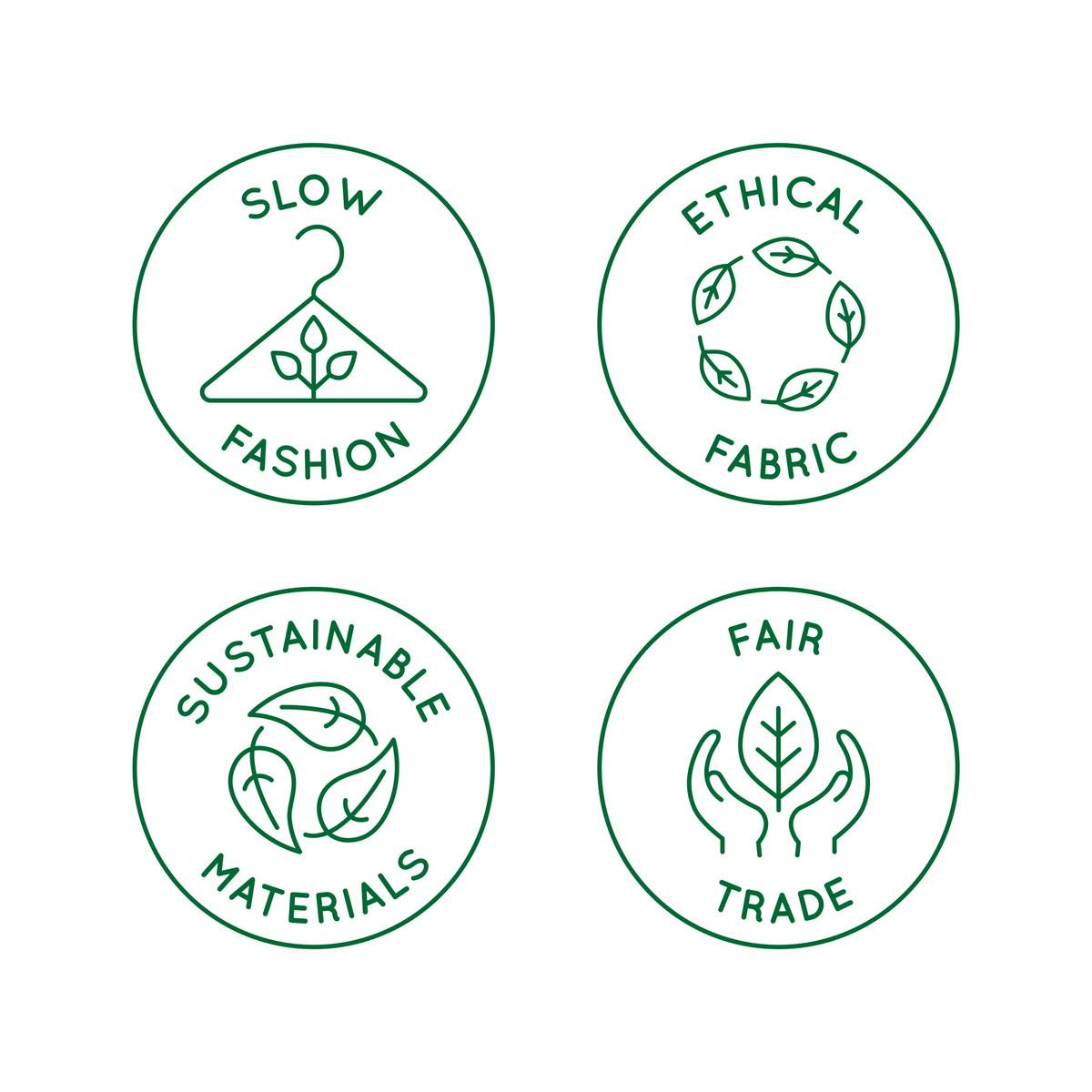 The idea behind sustainable fashion is the continuous search for new materials that are ecological and renewable, in other words, not harmful to the environment and that require the minimum waste of natural resources. By replacing toxic substances with more ecological alternatives we can avoid dangerous chemicals that persist in the fabrics and are absorbed by our body, but also released into the water each time the clothes are washed.
The alternatives to harmful synthetic fabrics are many thanks to the availability of natural resources that become easier to work with thanks to the evolution of scientific research. Furthermore, sustainable fashion aims to not only minimize the environmental but also the social impact of textile production by making labor conditions fairer.
As mentioned before, sustainable fashion also includes social responsibility for the communities it may impact. Fair salaries and safe working conditions are important prerequisites for the future of employees who produce garments.
What is the fashion industry's climate impact and what challenges lie ahead?
What creates the greatest environmental impact in the fashion industry? It is not the cotton production, not the colouring of the textiles and not the washing of garments in washing-machines. Instead it is the transportation of the textiles and the distribution of the final products. In fact, about 22 percent of the environmental impact of the fashion industry is represented by transportation [4]. This amount is most likely going to increase with the escalation of online shopping. When shopping online, instead of trying on different sizes at a physical store, many consumers order home several sizes of the same clothing and then return the ones that did not fit. Therefore, business systems for quick deliveries and smooth processes for sending back products will become a very important competitive asset for companies operating online and will be greatly valued by the consumer. In turn, this will make the need for the optimization of transportation and the minimization of its pollution a critical challenge.
In 2025 a new EU-law will come into effect which will increase the responsibility of companies for their environmental impact. An important part of this new regulation will be the recycling of garments. The materials used that are difficult to recycle will need to be phased out as much as possible. Therefore, new fibers and materials need to be created. This process has already started but its pace needs to increase.
New laws are demanding change from the companies but also consumers feel more and more responsible for their consumption choices. However, there is a large gap between thought and action. So far, even though many say they want sustainable clothing very few want to add some extra money to actually buy such garments. Cheap still beats ethical. Many believe that both financial incentives and policy changes are what is needed to overcome this discrepancy.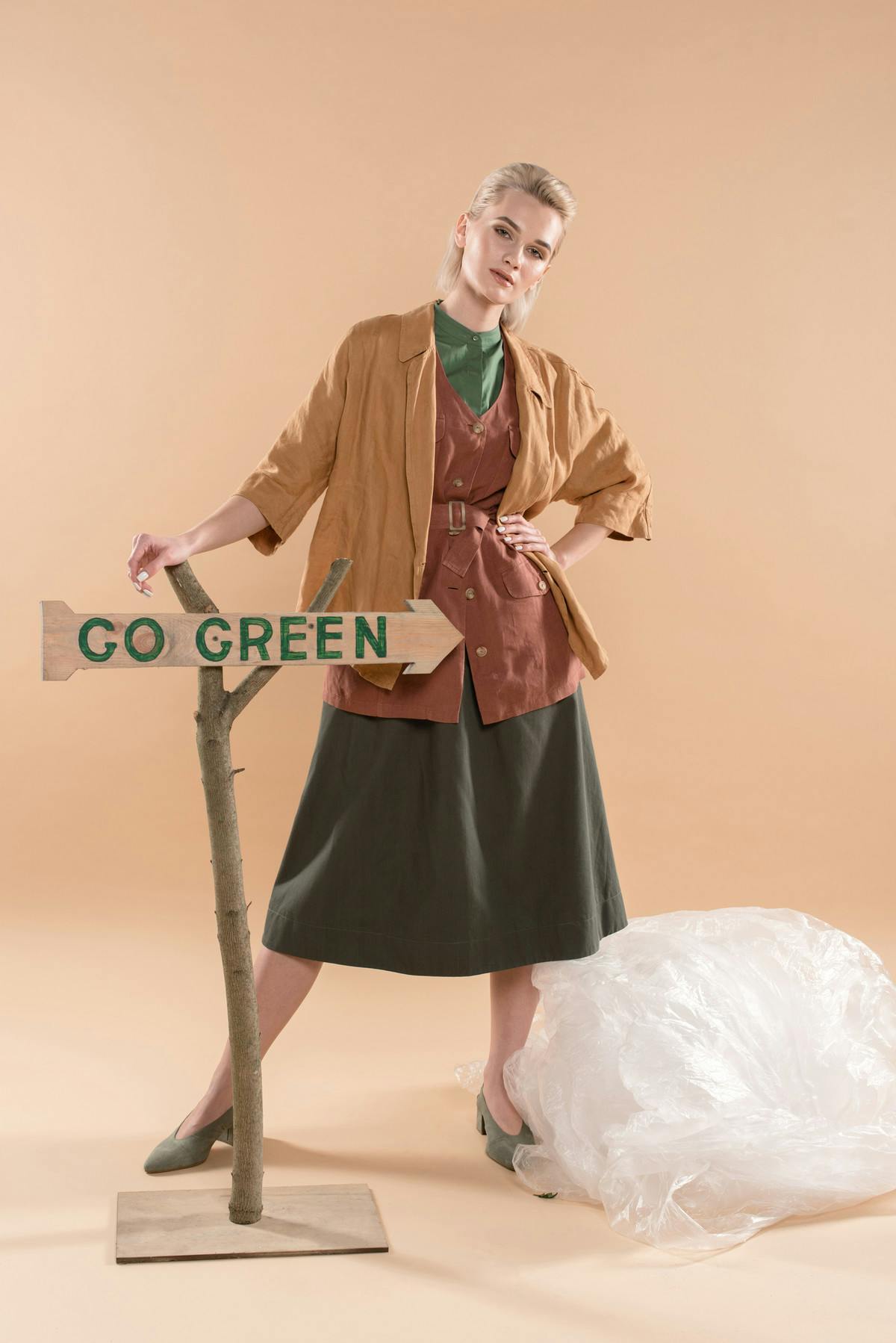 Swedish consumers are also driven by simplicity. Swedish consumers want to make good choices but it needs to be easy. It should be effortless to get clothes repaired or retailored as well as leaving clothes for second hand usage or recycling. While consumers today have higher standards on the quality of clothing, their knowledge on how to prolong the garments' lifetime is quite limited. We want the garments to last a long time, but we are generally unable to take care of them in a way that increases their lastingness. The know-how of how to repair for example a pair of teared trousers or sewing back a fallen button is less common today. We commonly throw away what could be repaired and instead buy new clothes which of course is terrible for the environment.
Therefore, production and distribution patterns must change. Several training and education initiatives must be put in place at all levels from the designer to the end customer. The shift is not going to be easy but brands need to build their concepts with these parameters in mind to ensure their long-term continuance.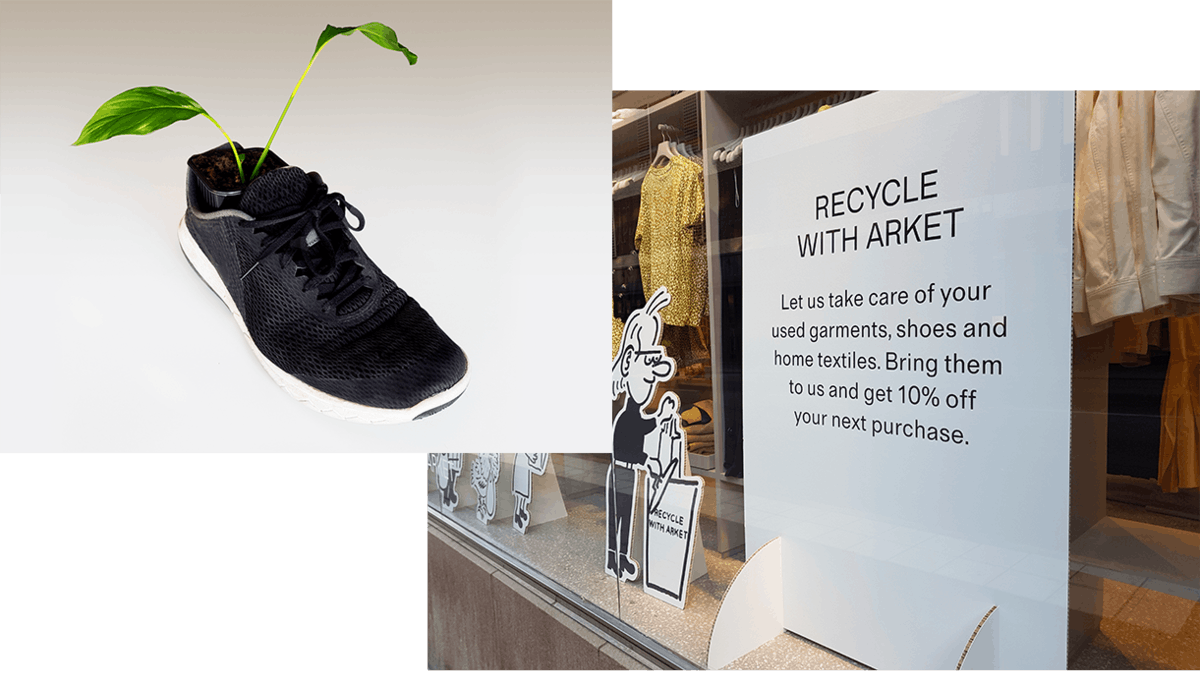 What can save the fashion industry?
The consumer is not going to stop buying clothes. However, the market has become more transparent and sustainability has become an unignorable demand. Fashion companies need to develop clear concepts that embrace the ongoing eco-trend and they need to communicate them to their clients through the channels that work best.
Circularity is the word of the moment. And it is, after all, a wonderful idea. If we could circulate resources within the system, fashion would be much more efficient. At the moment, producing, using and then throwing away is what we do by default, but a different system is possible.
Think of all the precious resources that are used in the production of a garment: not only the material ones, but also the creative ones. Why invest all this - time, passion, limited materials - if then the garments end up in a landfill after being worn only a few times? If this is our plan, it is not very intelligent. The concept of circularity is what we need to re-shape the fashion industry. Technology makes great strides and we can begin to imagine a future in which creating a closed and circular supply chain will be economically more advantageous than producing new materials. At the same time, consumers ask brands to take responsibility for all their activities, from the designing process all the way through production and delivery.
But theory is one thing, practice another. The biggest challenge is to change people's mentality. The know-how and experience gained over many years in the industry can be a huge advantage, but sometimes they can hinder new ways of thinking. Usually the role of the fashion designer is to imagine beautiful clothes, understand how to make them and then put them on sale. The process normally starts by imagining a woman wearing a dress, be it the model on the catwalk or the customer in the store. But what happens when this woman gets tired of wearing that dress, which today happens more and more frequently?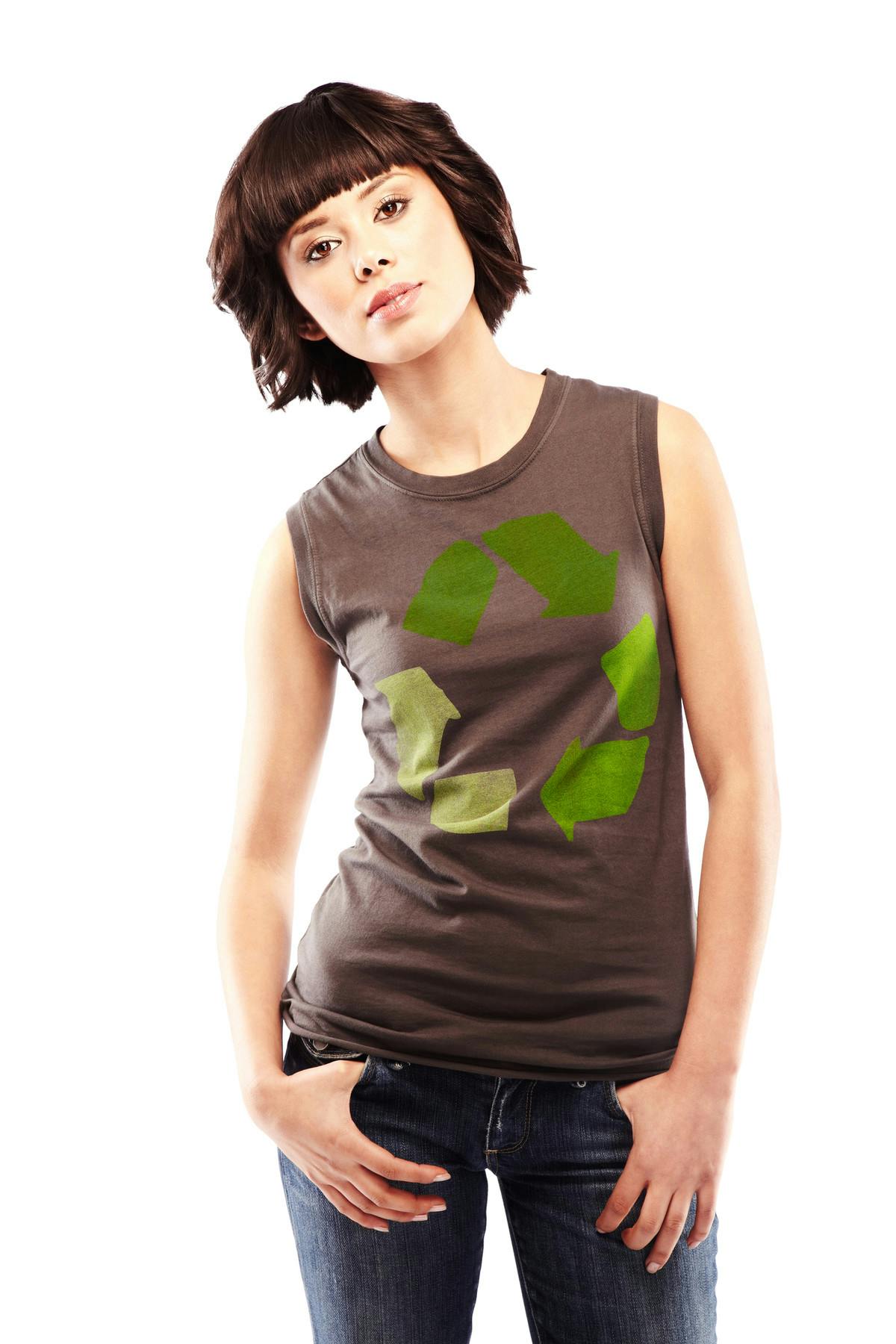 According to the New Textiles Economy report of the Ellen MacArthur Foundation, the number of times a garment is worn before it is thrown away has decreased by 36% in 15 years [5]. And frighteningly, 87% of the fibers used to make 100 billion garments produced globally every year end up in a landfill or are incinerated [5]. Moreover, less than 1% of used clothing is currently being recycled to create new ones [5]. Since 80% of the impact of a garment on the environment is something that is decided at the design stage, designers have a key role in this regard. In addition to using new extraordinary materials, designers must begin to think beyond the "customer" and imagine a product that will have several owners during its lifetime. A new type of customer must be envisioned: one that buys second, third, or even fourth hand. Or one that possibly just "rents" an item. In addition, designers should think about how a product can be dismantled, and its various parts recycled.
Most of the brands, especially those already established, should rely on other companies to create the structures that can derive these secondhand resources and recycle them effectively. H&M, one of the first big brands to introduce used-clothing collections in their stores, collaborates with I:CO, a company that distributes used garments that can be resold and re-worn as they are, or "downcycled", which means re-used as cleaning rags. In addition, they also recycle some of the fibers which then become lower quality fabrics.
Natasha Franck, founder of the EON tech company, believes that the puzzle that is the circular revolution lacks a fundamental piece: digital intelligence. "If we are unable to identify the resources and recognize the components of the materials it will be impossible to continue using them to the best of their ability." [6]
EON offers us the solution: a tiny washable RFID label that is sewed inside the garment during production, a kind of 'passport' for the garment. Thanks to the information on the label, says Franck, we will be able to identify the components of the materials to facilitate recycling, or verify that they are authentic for resale. And that's just the beginning. By creating a unique digital identity for each product, we can have access to all the most important information concerning it and make it available to support the sustainable management of its life cycle. The Internet of things may be the most powerful technology that the fashion industry can use for a sustainable future.
What can fashion retailers do today to become sustainable?
For the moment, things don't have to be so complicated. There are already applicable solutions, such as giving new life to old garments and re-selling them for a profit. Lots of clothing can be saved from landfills or incineration by simply sanitizing and / or repairing them, then making them available to a different type of clientele at an attractive price.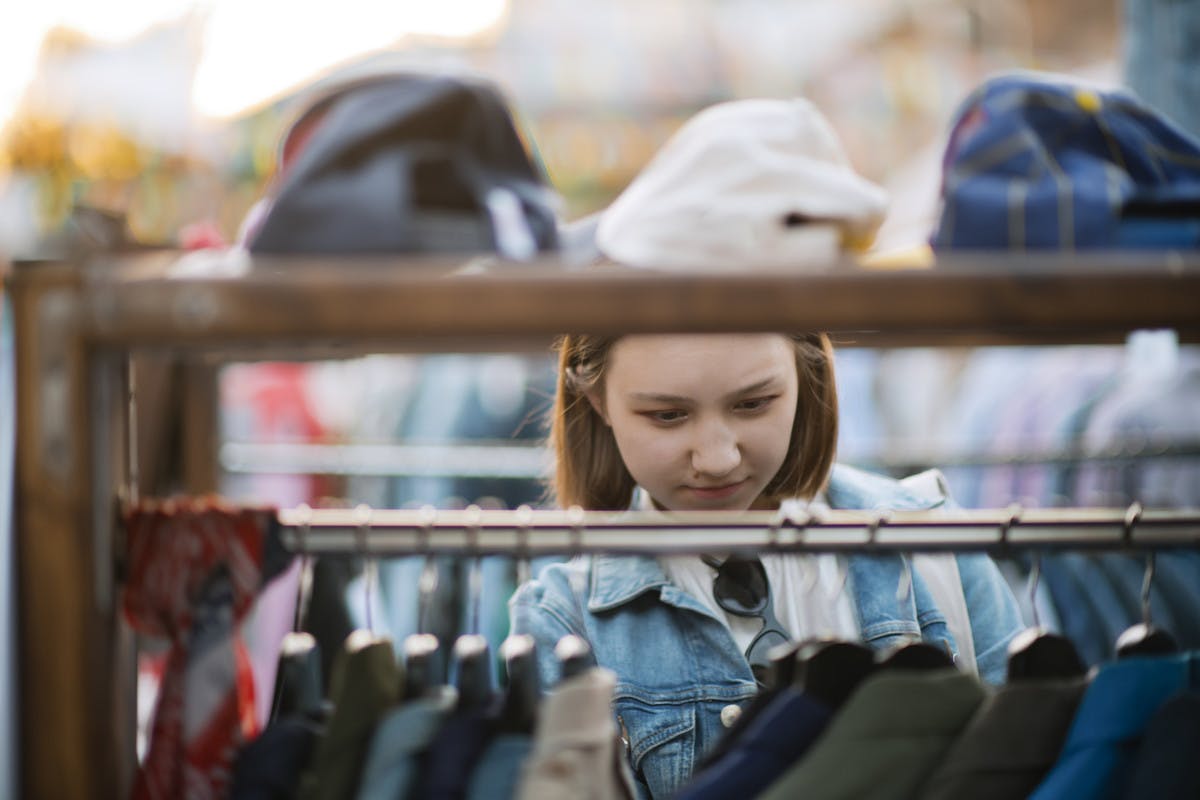 One important brand that is currently testing out new business models for attracting customers to its stores and pushing the concept of circular fashion is H&M. The Scandinavian fashion giant wants to help its customers extend the life of their clothes and has launched in January the sustainability concept Take Care [7]. The concept consists of, among other things, a sewing studio in a store that repairs your broken garments, regardless of where the garments are bought, and gives advice on how to take care of your clothes in the best way. In addition to this, the Swedish budget chain also launched a site with information on how you as a customer take care of your clothes, shoes and accessories in the best way.
Many shops have been selling second-hand clothing for years and with great success. For example, in Stockholm, many retailers have built their whole brand around this concept.
We at Meniga have checked how these shops are doing, if their business models have been a success or not. Meniga uses the transaction data retrieved from its 200.000 users (most of which based in Stockholm), to analyze trends and market shares of retailers. We chose four important secondhand stores that sell only clothing as the sample for our investigation. We were not that surprised to see that these stores are indeed performing very well and have seen growth in last two years. This may be due to an increased interest for retro-clothing of many consumers. But the idea of sustainable consumption, which has been much debated in the last years, must have also had some role to play in the choices of these shops' customers.

Meniga's data and analytics can show us much deeper information about the consumers that buy at secondhand stores. For example, we have looked into data and found out whom these brands' customers are. Most of these brands are very popular amongst women between 18 and 29 years old. This is great news since it means that the younger generations are keen on the secondhand concept and can potentially continue consuming re-cycled products in the future as well.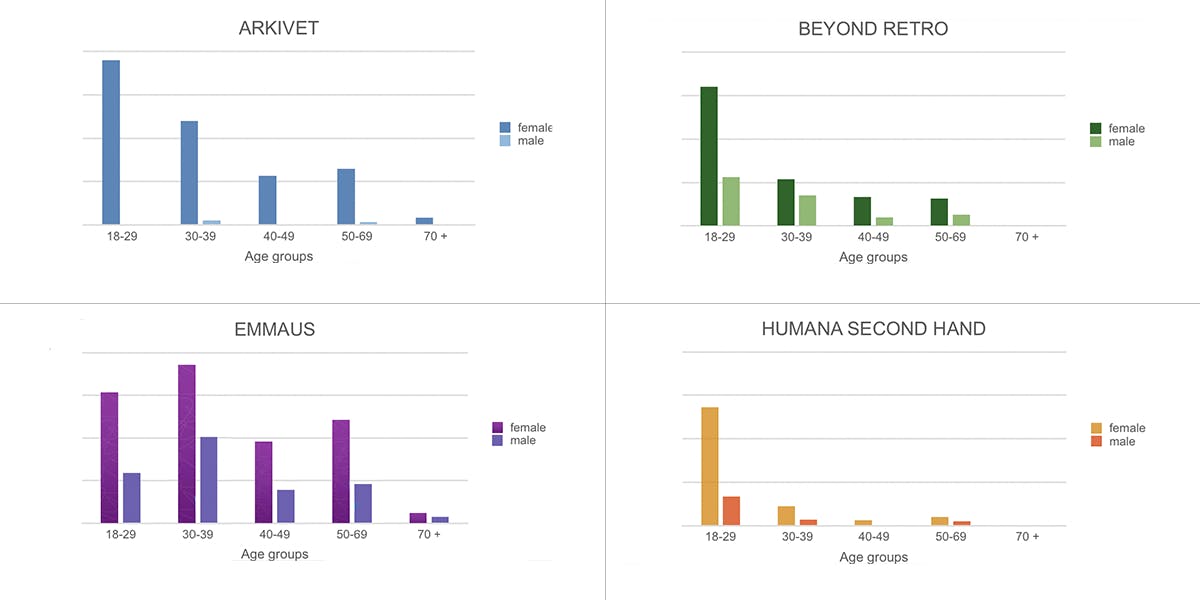 Men are not the main customers of these stores nor are people over 50. But this means that there is a market opportunity to cater to these groups of consumers. Marketers will need to find out how to attract such customers to their stores. Targeting is of course a very important part of this process and is the focus when planning one's marketing strategy. The latest technology to support targeting decisions is Transaction-Driven-Marketing (TDM). Practically speaking, TDM is marketing based on purchasing-data. Meniga collects on a constant basis an enormous quantity of data related to the transactions from all of its users' payment cards, through which valuable information can be drawn. Meniga, through its Analytics , helps businesses by providing them highly detailed market intelligence for them to make the right decisions and lead them to success. Through Meniga's data, companies can find out about consumer behavior, demographics, competition, market shares and trends.
Furthermore, at Meniga, we believe that a good starting point to establishing a long-term relationship with one's customers is to build loyalty through value maximization. Customer loyalty is for retailers the only way to reach long-term survival and growth. Rewards in the form of cash-backs are an easy and practical way for businesses to thank their customers for coming to their stores, especially if these rewards are sent effortlessly and received smoothly by the customer. Meniga Campaign Manager is a platform that enables its customers to create marketing campaigns and follow them in real time. This system has already been used by many successful businesses of all categories both in Sweden and in Finland. All of these businesses have seen an increased ROI. This is due to the fact that Meniga's rewarding system costs only if customers actually make a purchase at the merchant's store (whether online or offline) and redeem their reward. In other words, you pay only for success.
Join our community of retailers on our platform for free and start viewing your customers' data. Claim your business today!
SOURCES:
[1] " Making Climate Change Fashionable - The Garment Industry Takes On Global Warming". Forbes. 2015-12-16. Retrieved 2019-04-16.
[2] "Fashion is the 2nd Largest Water Polluter in the World! How to Reduce Your Clothing Footprint - One Green Planet". 2015-05-05. Retrieved 2019-04-16..
[3] "The fashion industry gains new tools to reduce its environmental load". 2017-03-14. Retrieved 2019-04-16.
[4] "A New Textiles Economy: Redesigning fashion's future". Ellen Macarthur Foundation. 2017-11-28. Retrieved 2019-04-17.
[5] "WPC 2018 - Natasha Franck". World Policy Conference TV. 2018-10-28. Retrieved 2019-04-17.
[6] "Nu kan du laga dina trasiga kläder på H&M". Baaam. 2019-01-11. Retrieved 2019-04-17.
"Our global mission is to improve people's financial literacy and eliminate financial problems by creating a mutually beneficial ecosystem for people, banks and businesses."