It is all about
your customers
Meniga Consumer Analytics will provide you with valuable insights and data to help your business grow.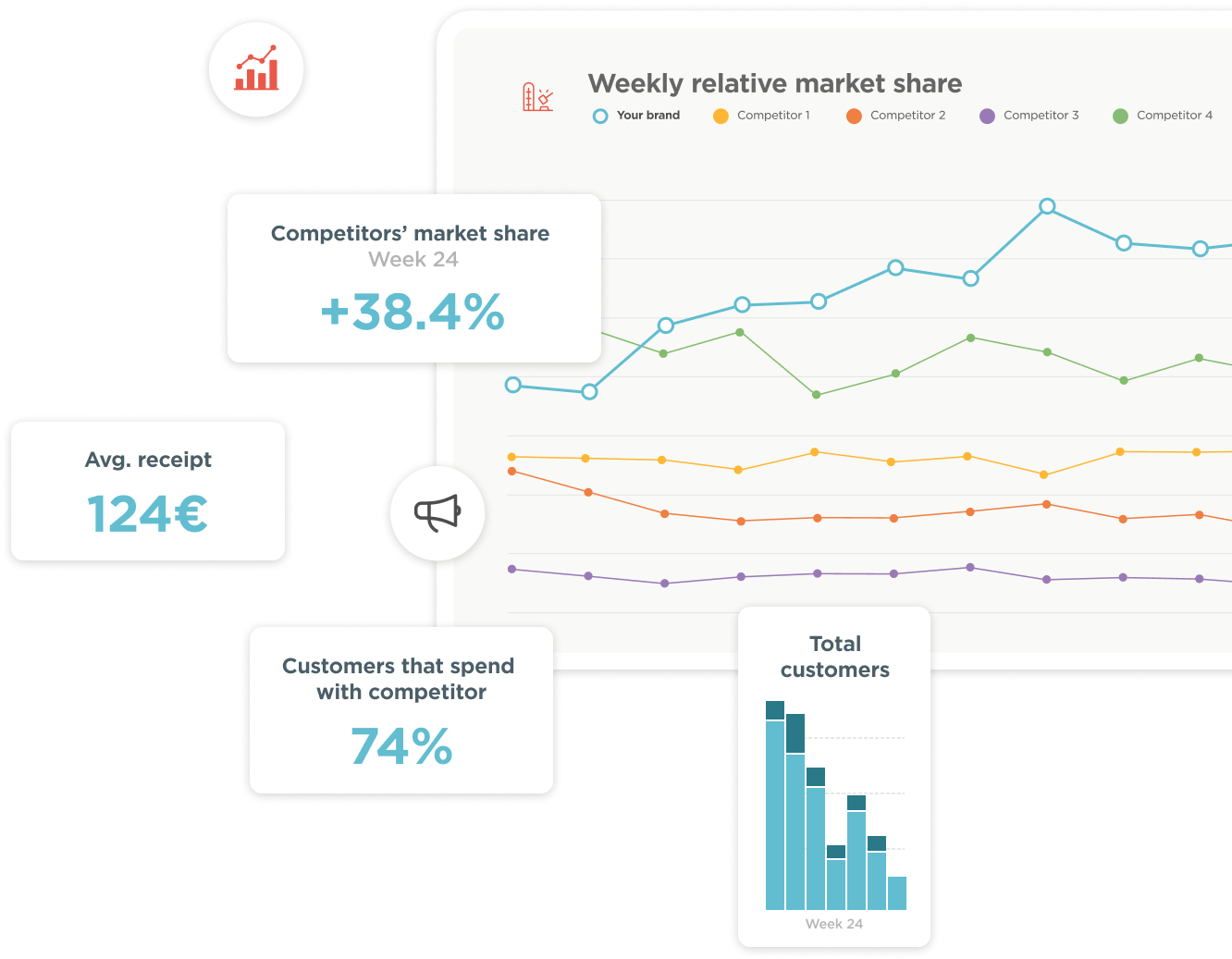 Make better decisions
for your business
Get an in-depth understanding of your market,
customers and competitors, and empower yourself
to make smart, data-driven decisions.
Shopping trends in real time
Like a stock market index, see how a retailer is performing compared to the market based on real-time transaction data.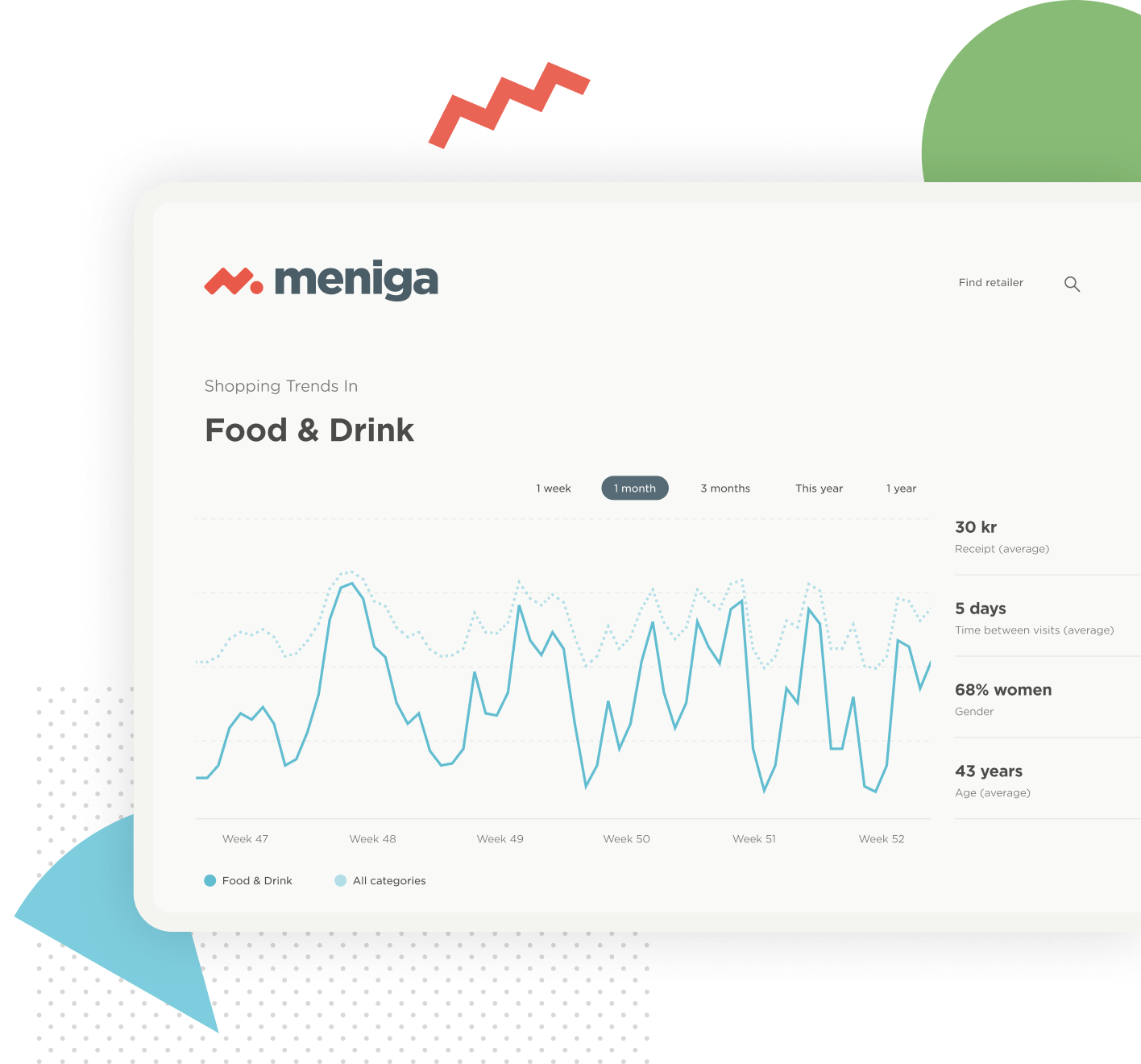 Subscribe to our newsletter and stay on top of the latest news